‹ Collection 'Gli artisti dello spettacolo alla Scala' ›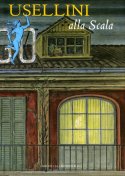 by Vittoria Crespi Morbio.
Essay by Vittoria Crespi Morbio, Spiritelli dell'alba / Dawn Elves.
Appendices: biographical notice; catalogue of the works; chronology of stage designs.
Collection «Performing Artists at La Scala».
Amici della Scala – Umberto Allemandi & C., Turin 2003.
Italian edition, pp.64.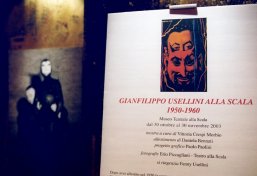 Milan, La Scala Theatre Museum (Palazzo Busca), 30 October-30 November 2003.
Exhibition curated by Vittoria Crespi Morbio.
Exhibition design: Daniela Bennati.
Graphic design: Paolo Paolini.
Exhibition promoted by the Amici della Scala.