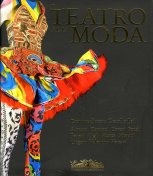 in Fashion and the Theatre, catalogue of the exhibition
edited by Massimiliano Capella.
Fondatione Roma Museo, Rome,
5 November-5 December 2010.
Umberto Allemandi & Co., Turin, 2010.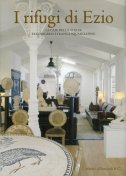 in Le case di Ezio Frigerio, a cura di Franca Squarciapino / Ezio Frigerio's Homes, edited by Franca Squarciapino.
Umberto Allemandi &C., Torino, 2010
‹ Conference proceedings ›
by Vittoria Crespi Morbio, in proceedings of the Seminar directed by Maria Ida Biggi and Paolo Gallarati Scenographic imagination and musical performance.
Turin, Teatro Regio, 5-6 February 2009
Venice, Fondazione Giorgio Cini, 5-6 March 2009
Edizioni dell'Orso, Alessandria, 2010
in Lele Luzzati Atto III. Un mondo di fiaba/ Lele Luzzati Act III. A fairytale world, exhibition catalogue edited by Bruna Niccoli. Fondazione Cerratelli, San Giuliano Terme, 29 November 2009-30 April 2010 Museo della Grafica, Pisa, Palazzo Lanfranchi
12 December 2009-21 March 2010. Edizioni ETS, Pisa, 2009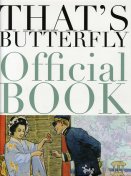 in That's Butterfly Official Book, in the catalogue of the exhibition edited by Gabriele Dotto. Milan, Castello Sforzesco
8 September 2009-10 January 2010. Electa Ricordi & C, Milano, 2009
in Leonor Fini L'italienne de Paris, in the catalogue of the exhibition edited by Maria Massau Dan.
Trieste, Civico Museo Revoltella, 4 luglio-27 settembre 2009.
Museo Revoltella, Trieste, 2009.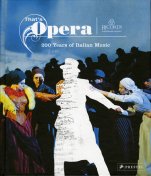 in That's Opera, edited by Gabriele Dotto.
Ricordi, Prestel, Munich-Berlin-London-New York 2008.
Italian – English edition.
in Toscanini tra note e colori / Toscanini between Notes and Colours, in the catalogue of the exhibition edited by Elisabetta Palminer Matteucci.
Milan, Fondazione Biblioteca di via Senato
31 March-7 October 2007
Biblioteca di via Senato, Milan 2007
Italian edition